About Our Company – Trinity Electronic Labs
Trinity Electronic Labs is an innovative electronics company with design inspiration prayerfully obtained from the master engineer. We design, manufacture, and sell replacement spa packs, and parts for both consumers, installers, and multi-unit property owners. We help people make spas like-new again.

The Origin, Our Story, & The Birth of the Apollo 11 Spa Pack
Apollo 11 was the successful completion of a lofty goal after years of trial, error, research, experimentation, and tragedy. As our way of honoring and remembering the engineers that came before us, and whose shoulders we stand on, we named our spa pack the Apollo 11.
In 2003, the principals of Trinity Electronic Labs set out to design pool and spa equipment. Before designing any equipment we first needed to understand:
What end users expect from pool and spa equipment.
What installers of pool and spa equipment like and dislike about currently available equipment.
What end users, installers and distributors like and dislike about manufacturers' policies and products.
In order to fully understand all of these aspects from real-world experience, we formed a service-based pool and spa company. While in the service industry, we discovered that end users were looking for a service company that could solve their problems completely in one or two visits at a reasonable price. End users paying $500 to $1,000 for spa repair expect that they will not be plagued with more of the same kind of problem. Over time, replacing the entire spa pack rather than just replacing one item at a time became our model. As a result, we received an overwhelmingly positive response from our customers. All advertising was dropped as most service calls came from previous customers and referrals.
After discovering how replacing the entire spa pack was the most profitable approach, and the desire of our customers, the search began for a suitable pack. We determined that the important features of a pack were:
Price – A pack that could be sold to customers at a reasonable price which considers the age of tubs.
Versatility– A pack that could be ordered and priced for customers without an extensive discovery of size, electric service, which side it plumbs to, type of heater, number of pumps, type of light, etc.
Reliability– Since callbacks cause a loss of revenue, problematic packs are unacceptable.
Warranty– A clear and straightforward one-year warranty from the date of installation.
Easy– A pack that is simple to install and configure.

The Birth of the Apollo 11 Spa Pack
After years in the service business, a clear understanding of what a spa control pack should be and what policies a manufacturer should expect unfolded. At that point, Trinity Electronic Labs was formed and work on the Apollo 11 Digital Spa Controller began. The Apollo 11 Control system quickly became our pack-of-choice. Easy to install, works with virtually any tub and customers love it.
After two years of field testing for ease of installation, reliability and customer satisfaction in select customer's tubs, the product underwent testing by MET Labs to certify it to UL standard 1563.  The best part of the Apollo 11 Digital Spa Controller is the company behind it. You will encounter energetic, responsive, and interested people when dealing with Trinity Electronic Labs. We understand the need for products to perform exactly as the end user and the installer expect.
You'll like our policies. You'll love our products.
The Founder's Story
In 2000, founding partner Henri Darby was married with four young children. He was still in college as he leveraged the little money he had to launch his new service company, Darby Electric.
He waited for the phone to ring, but no one responded. Out of desperation, he cried out in prayer to God with a promise to help those who might otherwise have been taken advantage of by others.
Shortly after making this promise, the phone rang and customers began asking for and paying for the services of Darby Electric. They trusted Henri and this encourager took care of them even beyond helping them repair their spa.
In 2012 Partnering with others Trinity Electronic Labs was formed, and Darby Electric began to cease operations. The memory and commitment of the events that birthed  Trinity Electronic Labs LLC carried over and still guilds and governs Trinity Electronic Labs today.
It is Henri's belief and trust in his relationship with God that fuels his desire to help other people and it's this relationship he wants others to embrace for themselves. Our team invites you to explore a relationship with God through His son Jesus Christ.
"For God so loved the world that he gave his one and only Son, that whoever believes in him shall not perish but have eternal life. For God did not send his Son into the world to condemn the world, but to save the world through him." – The Apostle John
We'd like you to embrace the eternal life none of us deserve but are generously given by starting the journey to know Jesus.
At 90.Today, you can find a series of resources to help you know Jesus, what he said, and how you can serve Him going forward.
We also encourage you to visit the Bible Project and explore the scriptures through their wonderfully made short videos. You can start with the How To Read The Bible series which talks about the origin of the Bible and how to read it.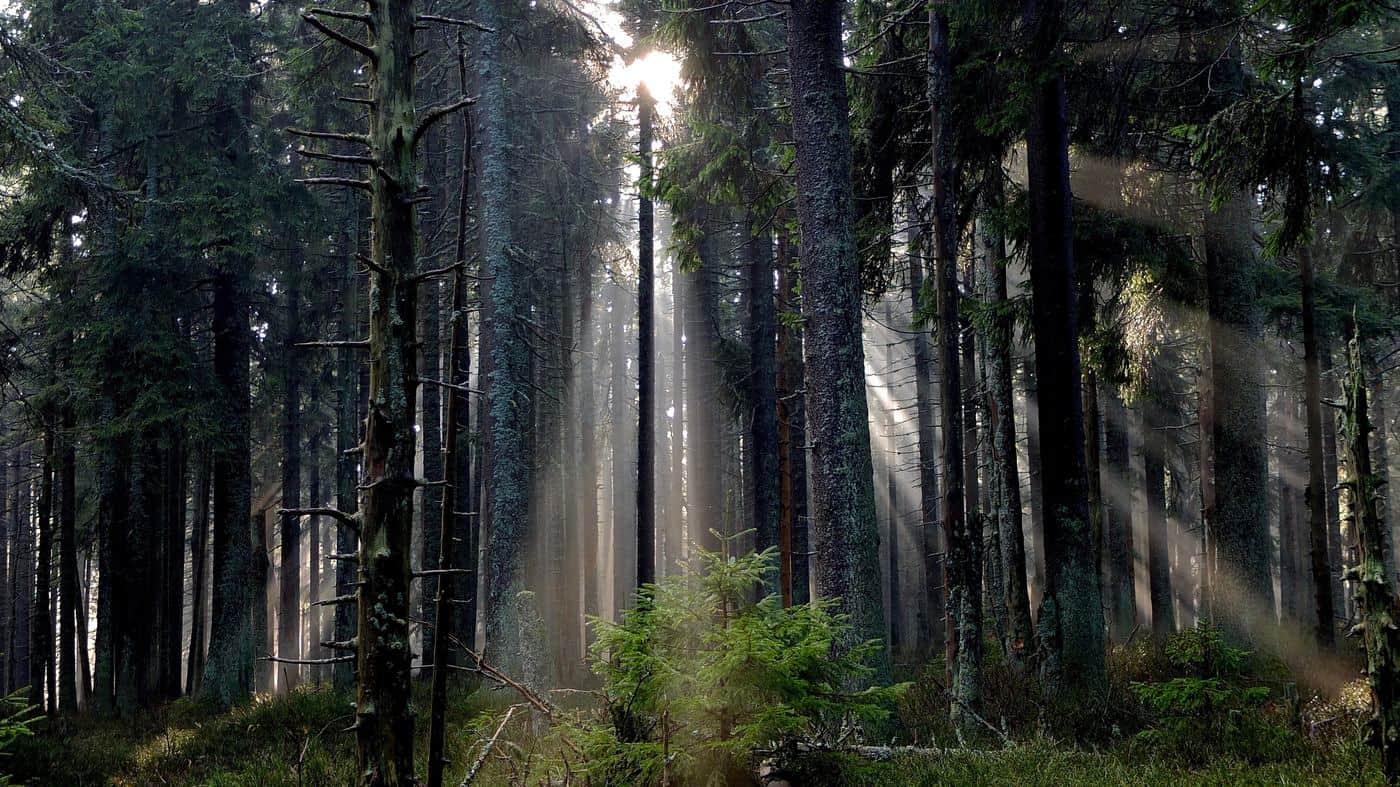 The Meaning Of The Name, Logo, & Tagline
"Give thanks to the Lord, for he is good; his love endures forever." Anonymous, 1 Chronicles 16:34
We gratefully give God the credit for all he provides. One way for us to honor Him is the name of the company.
Trinity Electronic Labs.
Trinity means a group of three. In the context of Christian scriptures, it refers to the unity of God as the Father, Son, and Holy Spirit.
"I am the Alpha and the Omega—the beginning and the end," says the Lord God. "I am the one who is, who always was, and who is still to come—the Almighty One." – John The Apostle, Revelation
God as the beginning and the end, the Alpha and Omega. Since using both in the logo was not design friendly, we went with the owner's preference of Omega. While Omega means the end, to us it represents God as both the beginning and the end.
"Though you have not seen him, you love him; and even though you do not see him now, you believe in him and are filled with an inexpressible and glorious joy"  The Apostle Peter, 1 Peter
Our slogan, "Innovative electronic solutions prayerfully obtained from the Mater Engineer", which you can see on the footer is our way of testifying to those who do or don't know that God is the Master Engineer of everything.