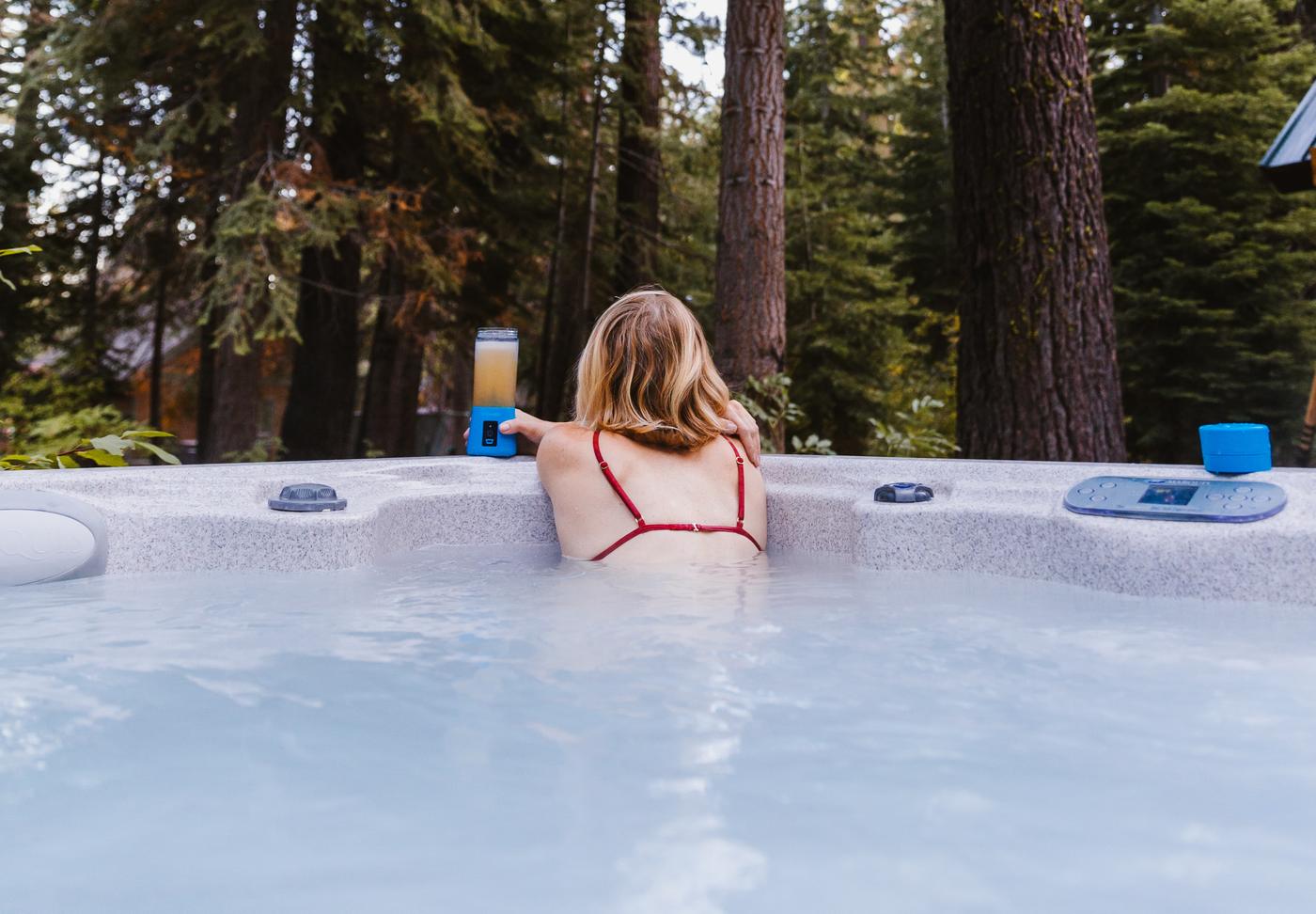 Hot Tub Maintenance Tips & How To Extend The Life Of Your Spa
While a hot tub sports a variety of health benefits like widening blood vessels, reducing swelling, loosening tight muscles, and giving joint pain, relief, a poorly maintained spa can actually be a health risk.
Between the year 2000 and 2014, outbreaks from treated pools and hot tubs were linked to more than 27,000 infections and eight deaths in the USA. Because of the moisture, they can easily become breeding grounds for human hostile bacteria, so maintaining them properly is of utmost importance.
So, for those of you who already went and bought a hot tub, or are seriously considering doing so soon, here is a survey of what you can expect to do and pay for making sure your hot tub is a blessing and not a curse.
Maintenance Checklist
As is the case with everything in this universe subject to the laws of thermodynamics (hint, it's everything) your hot tub will require ongoing maintenance.
Here are the things you need to be taking care of on a regular basis to enjoy your hot tub and keep it a safe experience.
Water Changes: Depending on how often you use the hot tub, you'll want to change out the water every three to four months. Do so less often if you and others are using it regularly (or you're renting out your hot tub property). Before you refill with water after emptying, make sure to wipe down the hot tub surface clean.

Filter Swaps: Again, based on frequency of use, you'll want to change out the filter every six to eighteen months. Or, depending on the type of filter you have, use a garden hose to clean out the filter. When you change the water, you can also use a degreaser to soak the filter for better cleaning. To avoid instances of waiting on filter cleaning, have two sets of filters ready; one in use and another in a cleaning soak. 

The Hot Tub Debris: A ring will form around the edge of the hot tub. Make sure to wash and remove that build up as well as cleaning your skimmer basket (weekly) and removing leaves in the tub (also use that cover to prevent this and save on heating costs!).

UV Bulb: Once per year, change out the UV bacteria killing bulb. It does that hard work of germ killing, just by being on.

pH Levels & Hot Tub Chemicals: Have a pH test strip for your hot tub, or if you want to spend a little more, get a electronic pocket pH tester. With a little practice, you'll quickly become a chemist, learning how to balance the pH (7.4-7.6), alkalinity (125-150 ppm), calcium hardness, and sanitizer levels (follow cleaner directions) for a perfect hot tub soaking experience.
The Cost of Maintaining Your Hot
And with maintenance, so comes the associated costs to keep things going in a safe and enjoyable way. The Financial Samurai breaks down the cost of maintaining your hot tub as follows.
Chemicals: $150-$250/year

Filters: $100/year

UV Bulb: $75/year

Electricity: $10-$50
This list puts your total cost being $335-$475 per year, plus other anticipated (like water replacement) and unexpected costs that come along (like fixing your spa pack). Consider spending between $50-$85 per month to keep your spa going safely and productively.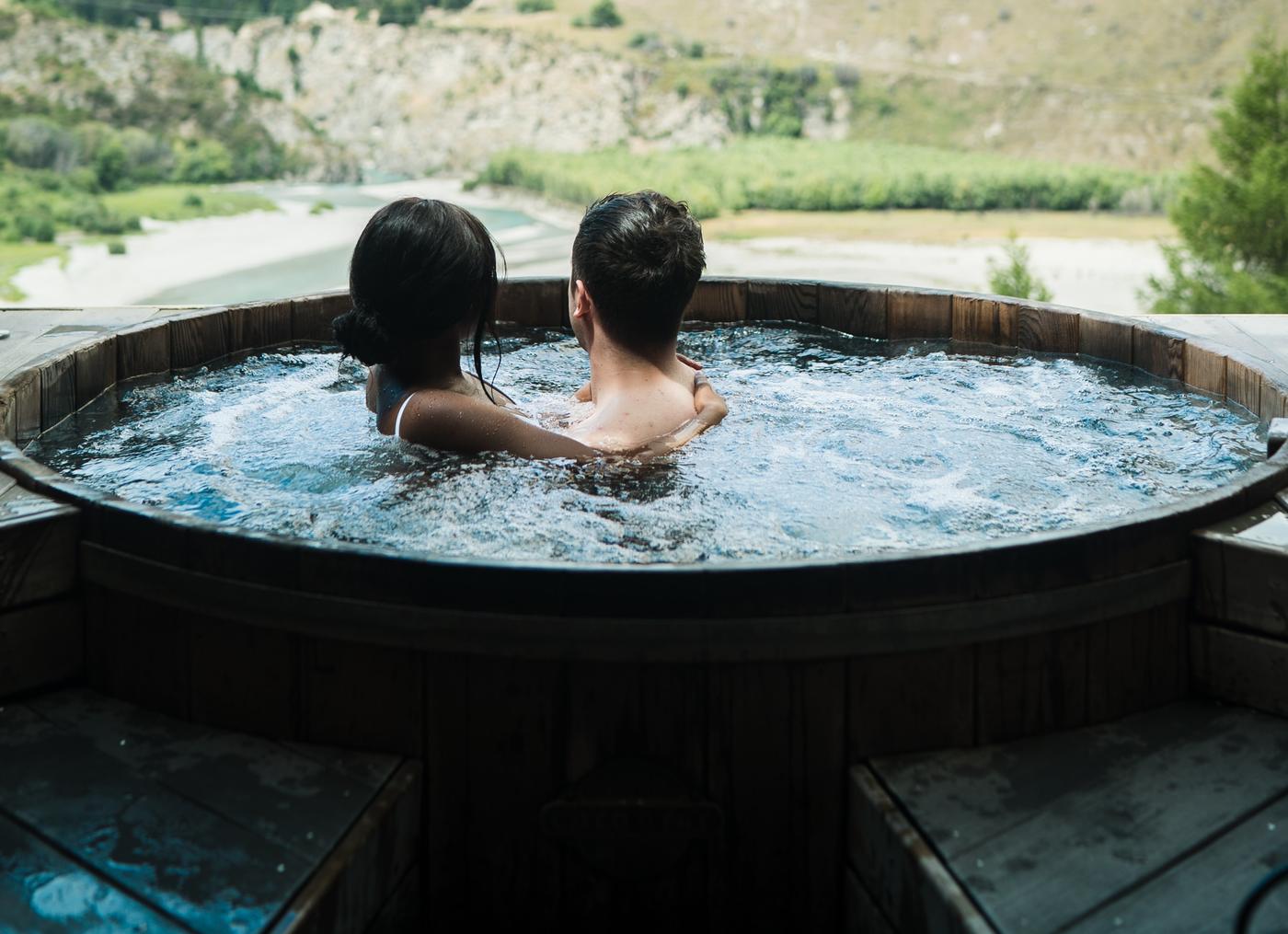 Other Purchasing Tips, & Maintenance Insights For Proper Hot Tub Use & Maintenance
When it comes to making maintenance easier and cheaper, we recommend you research your hot tub options to ensure you select a unit that gives you the most longevity. We want you to get the most out of your hot tub, and with the Apollo 11 Spa Pack, we'll easily extend the life of your spa by numerous years.
Here are our tips when looking for a hot tub, and how to get the most out of it.
Ozone Generator: Make your hot tub maintenance easier by purchasing a spa with an ozone generator, ideally one with a Corona Discharge (although any ozone generator is preferred to none at all). This will reduce the chemicals needed and keep the water clean and crisp.

Hot Tub Framing Materials: Instead of going with real wood, use a simulated wood exterior. This requires less maintenance than real wood that breaks down more easily over time with use. As part of this decision, be sure to check the warranty details before buying.

Energy Efficiency: How much electricity your hot tub uses will primarily be determined by how effective it is at generating and retaining heat. To keep your monthly electrical bill costs in check, make sure to buy a hot tub with good insulation.

Off-Peak Hour Usage:

If your utility company offers it, use your hot tub during

non-peak hours

(between 11pm and 7am) to get a little extra savings from the reheating required during your soak.

Use An App: Don't simply leave it to your memory as to keeping your hot tub maintained. Make your life easier by using a hot tub maintenance app, or at least place your tasks on a reminder todo list (or calendar). 

Temperature: Keep the heat around 100 degrees Fahrenheit, and avoid going over 104 degrees for safety and equipment lifetime maximization.

Hire Maintenance Support: If you're not interested in doing the maintenance work yourself and are willing to shell out the extra money each month, you can hire a company to take care of the work for you for a small monthly fee.
Wrapping Up
Hot tubs are an enjoyable and health positive experience that can be a permanent one at your home or rental property. Understanding what to expect for tasks, time, and money gives you the insight to make the best decision for you and your situation. 
And, with the Apollo 11 Spa Pack, you can rest assured, you can make your hot tub like new, again and again giving you the most value for all the dollars you spend buying that luxurious hot tub.