How Does The Apollo 11 Stack Up Against The Competition? Hint: It Rises Above Them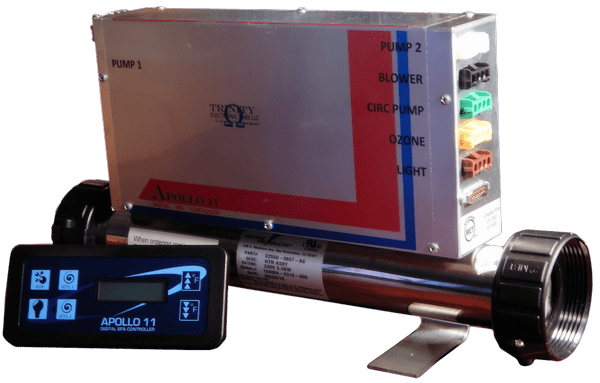 There are numerous Spa Pack options when it comes to making your spa like-new, again. But, we believe the Apollo 11 rises above the competition for several key reasons.
The Apollo 11 is the most affordable option.
With only three models, it's easy to discover which Apollo 11 spa pack you need. And, it's probably the standard pack.
The Apollo 11 is designed, assembled, and supported in America. When you call, a knowledgeable technician is available to get you going.
Every unit is tested to ensure its working as expected.
Extending the life of your hot tub is a smart decision. Selecting the Apollo 11 lets you go on and on until the walls of your spa disintegrate 😀
Spa Pack Comparisons
Explore our specific hot tub spa pack comparisons with the Apollo 11 below.
The Apollo 11 is also a great alternative to the following spa replacement packs.
Spaguts Spa Controller
Waterway NEO Spa Pack Replacement
HotTubWorks.com Spa Kit
Epack Spa Pack
Hydroquip Heatmax Spa Pack Kit
United Spas CT Electronic Control Box
Acura Spa Systems: Universal Spa Control
Aeware Replacement Spa Pack
ACC (Applied Computer Controls) Spa Controller Pack
C5 Control System Spa Controller