Your Balboa Spa Pack Kit Alternative: The Apollo 11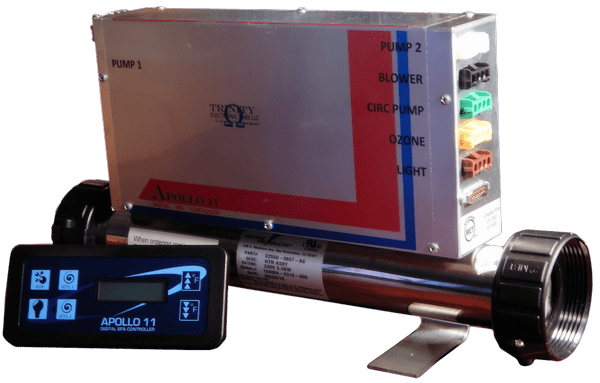 Are you considering purchasing a Balboa spa pack to repair or upgrade your existing hot tub?
While we're big fans of replacement spa systems, we encourage you to consider the Apollo 11 in your decision making. While pricing is a big reason to choose the Apollo 11, there are three other reasons to consider an alternative.
Simple choice
Strong customer service
Designed, assembled, and supported in the USA
Let's take a deep dive into these four reasons, starting with the cost.
"I am thoroughly impressed. Good documentation, laminated cheatsheets for storage near the tub, electronics does self-test, everything just worked. Unit worked the first time and already up to speed/temperature. I'll have the wife in it by dark." – Apollo 11 Customer
Apollo 11 is the best-priced unit in the industry
When we have two great quality options, we're going to lean towards better-priced options. So, let's explore the cost involved when considering the Balboa spa control pack.
Good news, we can save you, and make your life easier. The Apollo 11 is priced at $299. For a few of you who need who need the V or VC pack, it's only $329.
The difference in price is clear. Click here to learn more about the Apollo 11, or keep reading if you need further convincing.
We keep it simple when choosing what you need
When we search around for a Balboa spa pack, it's not easy to figure out what to buy.
Which parts do you need to buy to bring it all together? Should I get this component or that one? And, they've got numerous versions to pick from.
The Balboa kit has 20 options to choose from! Ahhhh! Which one do I get, and where do I even buy it from because some of these online stores seem untrustworthy.
Yeah, we get it and it's why we make it super simple and easy to purchase the Apollo 11. We have three versions, and you most likely just need the base model. But, it's easy to find out.
And after you've purchased, we've got PDF instructions, videos, and numerous resources to help you ensure its setup correctly and working as expected.
And if you have any trouble, just call us ((844)-772-7220) and we'll walk you through it.
Our customer service is far beyond any of our competitors
"Saved money with this instead of using Jacuzzi brand replacement for my Jacuzzi. Works great! I had a 30-year professional install this and it didn't work, he said I should return the product. I called Trinity Electronics and a very nice gentleman named Henri walked me through rewiring the spa pack correctly. My professional installer didn't bother to read the directions, hooked it up wrong and took my money. Thank goodness myself (a 53 yr old female with absolutely no electrical or spa repair capabilities) along with the help of Henri were able to easily get the tub up and running beautifully. Great customer service!!!" – Apollo 11 Customer
Alright, imagine you buy your Balboa spa pack, but now you've got to actually install it and make work. Where do you turn? Who do you call?
With the Apollo 11, you call us and we answer, or we get back to you quickly. Where else can you talk to someone with years of experience to personally walk you through the process when our online resources are not enough?
We're here to help make your hot tub like new again, and that extends far beyond just selling you the unit. Let us help you make it work.
The Apollo 11 is designed, assembled, and supported in the United States of America
We believe it's important to prioritize purchasing products with stateside benefits. And, while components for the Apollo 11 are produced globally, we've designed, assemble, and support ,the Apollo 11 in America.
Bethlehem, PA to be exact.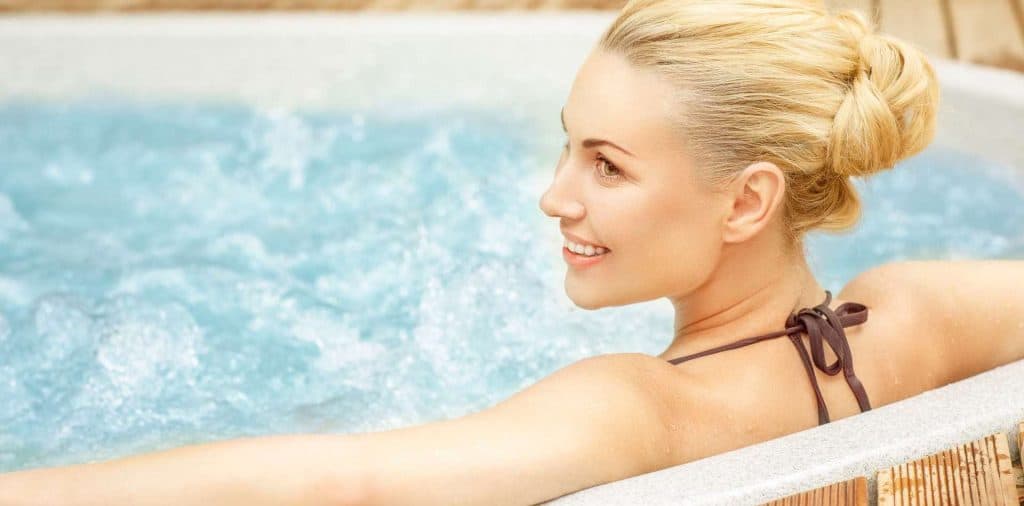 When compared, the Apollo 11 stands tall. Explore our other comparisons, linked below.