Your Gecko Spa Control System Alternative: The Apollo 11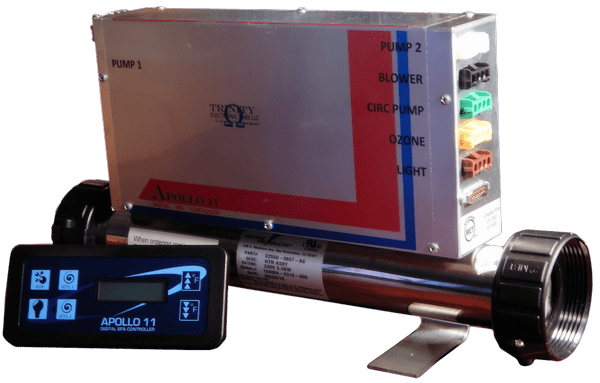 Are you exploring the possibility of buying a Gecko spa control system? X, Y, or Class series?
We believe replacement spa pack systems are a terrific option for making your spa, like new again. We also know the Apollo 11 is a strong and affordable option. If you're looking at a Gecko spa pack, compare it against the Apollo 11 and choose what's best for repairing your hot tub and extending its life.
The Apollo 11 provides…

The best pricing.
Easy selection.
American customer support.
"I've had this spa controller for about a year now and so far it has worked flawlessly. It operates the lights, the stereo system, and both pumps. It maintains the hot tub at a comfortable 104 degrees f. The price was reasonable and installation for an amateur was simple (I am a master electrician so the electrical portion was no problem for me). – Apollo 11 Spa Pack Customer

The Apollo 11 Spa Pack Replacement Will Save You Money

Gecko's entry-level spa pack (the S Series) is more expensive than the Apollo 11 all-in-one spa pack.
The lowest price online for the Gecko S-Class Spa Control is $329.76 and the price goes all the way up to $379. If you're looking at their other models, the price only goes up.
With the comparable Apollo 11 standard pack priced at $299, you're saving at least $30, and up to $80. With easy selection and killer installation support, the Apollo 11 spa control system is an easy choice. And speaking of easy…
Easy Product Selection
The Gecko spa pack has 8 different units for purchase. The Apollo 11 has 3, and you'll most likely just need our most popular model. Either way, we make it easy for you to know which unit to buy.

After you've received your Apollo 11, we've prepared instructions, videos, and other resources for ensuring setup is done correctly and working as expected.
And, if you have any trouble, just call us (844)-772-7220 and we'll walk you through the installation process or answer any questions you have.
The Best Customer Service In The Industry
We provide strong and personalized support. When you call us, you get an answer and someone to help you. But, don't just take our word for it, see what our customers say about it.
"I ordered this spa controller after doing a lot of research into whether to buy a new hot tub, or upgrade the one I have. After purchasing the Apollo11, I couldn't be happier. It took a lot of work to configure all the component wiring and plumbing to hook-up with the new controller, but it was certainly worth the effort. I have an older Jacuzzi Tirage model (built like a tank with no wood to rot out), that had the heater mounted remotely from the electronics. I called Trinity Electronics with a question about the installation and they had a knowledgeable tech guy ready to help out and had my questions answered almost immediately. I also added a couple of 12v LED lights to the "new" hot tub. Wow…….the "old" hot tub is now way cool. 🙂 Great product and great customer service. 5 stars." – An Apollo 11 Customer
Keeping It American Strong
When purchasing the Apollo 11 from the Trinity Electronic Labs store, you'll be happy to know that we designed, assembled, and support the Apollo 11 in the United States. In fact, we do it straight out of Bethlehem, PA. When you call support, you get a human who understands how to make your unit with any hot tub.
What are you waiting for? Head on over and learn about the Apollo 11 Spa Pack and make your hot tub like new, again.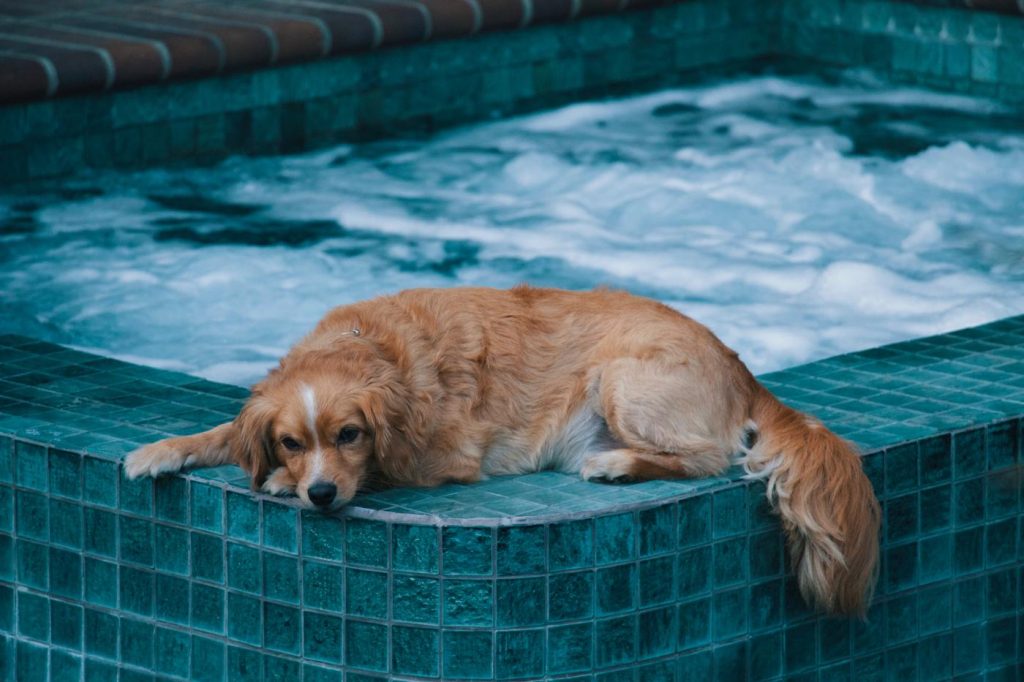 When compared, the Apollo 11 delivers. View our other comparisons, linked below.